We're lucky to have so many wonderful customers who let us know how much they appreciate us. See what our customers have to say about us:
Hi Paul,
You guys all do an amazing job and are prompt to requests, deliveries and your customer service is top notch.
Thanks,
Kai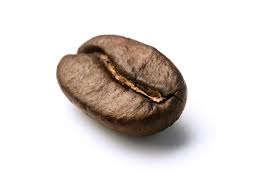 Hi Paul,
Everything has been good. The drink quality is good and the volume has increased significantly from when it was first installed.
Thanks for asking!
Kirk Engel
Campus Director
Unitek College
1401 Willow Pass Road, Suite 160
Concord, CA 94520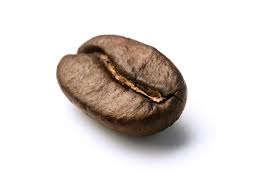 This whole thing has been most excellent in the areas of service, quality and overall satisfaction.
Thank you very much!
Cheers!
Brett Fischer
Director, Procurement
San Jose Earthquakes
1123 Coleman Avenue
San Jose, CA 95110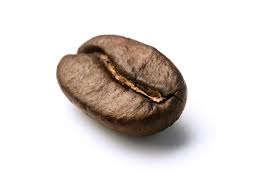 Thank you for your speedy response to our last order.
I was prompted by that response to write you a note about how pleased we have been with your service. You were very instructional upon installation, have offered to come back and re-train our employees as needed, and always responded to my email or voice message requests very quickly.
All of our employees and students love the machine- the ease of operation and incredible taste of the beverages. The new students are always amazed by it. I would think it would fit great into any salon environment.
Sincerely,
Sara Crossett
San Francisco Institute of Aesthetics and Cosmetology
-A Paul Mitchell Partnered School
San Francisco CA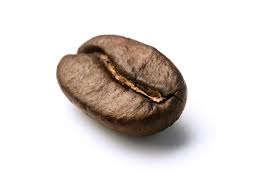 I just wanted to drop you a line to tell you how happy I am with the service I have received from your company.
Our staff at the San Francisco showroom was thrilled to finally get the espresso machine that our Los Angeles showroom had had for the past six- months.
I had one concern. I was the one being put in charge of it. I was not sure how enthusiastic I should be as I didn't know how much time it would take to maintain it. Even though my counterpart in L.A. told me it was easy to use and to take care of, I was still a little concerned.
Thank you for the opportunity to try it first before making a final decision. That was all it took. There was no need for me to be worried. It's a snap!
Also, your timely responses to my questions and your willingness to come out and "show me" instead of "tell me" over the phone is still greatly appreciated.
I have recommended your machine to many other businesses and clients and wish you and your company continued success.
Sincerely,
Pauline Yun
Steelcase Inc.
475 Brannan Street Suite #110
San Francisco CA 94107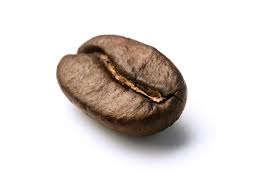 When we heard about your HLF espresso bar from Prudential CA Realty, it sounded like just the type of machine we might be looking for.
When I saw in person how nice it looked, how good the drinks were, and how portable it could be, I knew it would work for our situation. While we have used it mainly at our offices here in Danville, we have taken the espresso bar with us to serve guests at many of the off the premises seminars we host.
The 4500 has always been easy to use and a complete hit with our guests. Furthermore, your service has always been more than we expected.
Your espresso bar was just the kind of machine I was looking for, and we would definitely make the same decision if we had it to do all over again.
Yours truly,
Michael F Miller
CEO
Capital Market Funding
318 Diablo Rd #270
Danville CA 94526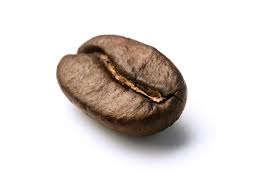 While shopping for a few items for our new office back in February of 2005, I saw one of your automatic espresso bars and thought that it was such a great idea. However, at that time I did not taste the beverage.
Your company brought the machine for a two day trial After that I not only thought the idea was great, but so were the drinks. The money saved is one thing-25 cents versus $4.00 per drink- but now we would no longer have to send our receptionists on a Starbucks run and try to bring back 10 or 12 drinks in their car without spilling.
I think your espresso machine may have been one of my best purchases for the new offices, and would not hesitate to recommend your 4500 to anyone in a similar situation.
Sincerely,
Jeff Sokol
Principal
1st Western Home Loans
4125 Blackhawk Circle suite 201
Danville CA 94506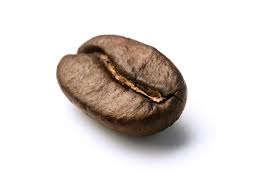 We first saw one of your machines at Office Depot and knew it would be a great fit for our office.
We purchased the 4500 model and over the past year and a half, we have been pleasing our employees and impressing our clients with the various espresso-style beverages it produces.
Furthermore, when we've called for service, your response has always been perfect.
Thank you,
June Kim
President
Vineyard Technologies
24 Happy Valley RD
Pleasanton CA 94588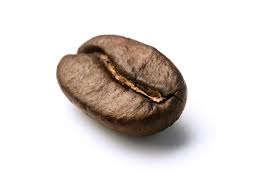 This morning I noticed that we were out of product and had forgotten to place an order yesterday. For the second or third time now you have been able to have someone swing by and bring me the flavoring I needed in the SAME DAY. Now that's what I call service!
That got me thinking how good our experience has been with the HLF. The machine has worked as expected, but your service has been superb. We have had your machine for a couple of years and have not had to spend one penny on any maintenance.
Of course the drinks are great too, but we knew that before we leased the machine.
Thank you for efforts.
Mojdeh Froozandeh
Ma Belle Salon
43625 Mission Blvd #107
Fremont CA 94539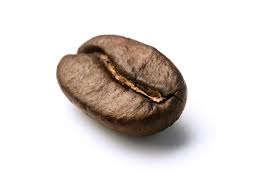 It has been six months since you placed your HLF specialty coffee unit and the various drink selections they produce at our Kaiser Permanente facility here in Baldwin Park. I want to take a moment to thank you and give you my reactions to having your equipment in our cafeteria.
When I first saw your machine, I was truly amazed that such a small machine could produce so many wonderful specialty coffees and other gourmet beverages in such a speedy manner. I had never seen anything like it before.
To date, we have served thousands of drinks. The staff, visitors and patients have all responded positively to all 12-drink selections. Because of the low cost per drink, your machine has proven to be a financial winner for us!
I also want to tell you how much I appreciate the way you've handled the delivery of all the products. I look forward to many years of dealing with you and your company.
Sincerely yours,
Lawrence Hunt
Kaiser Permanente
1011 Baldwin Park Blvd.
Baldwin Park, CA 91706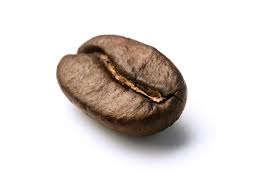 It is hard to believe, but it has now been over four years since I purchased the 4000 from your company.
Quite simply, I am still very happy with my purchase for the following reasons:
We are providing the coffee and hot chocolate free, which makes my customers and employees very happy!
We are charging SO cents for the specialty coffees, which brings in enough money to cover my overall costs so that I can break even on all the offerings- which makes me very happy!
The drinks are still as good as when we got the machine.
The machine is always a talking point with new customers. They continue to be fascinated by it.
When we have needed service, your response has always been so quick.
Please do not hesitate to have any of your prospective customers give me a call for a reference, I think our four plus years is probably a pretty good example of the performance they can expect from both your machine and your company's service.
Sincerely,
Dave Cherry
Owner
Big O Tires – Pleasanton CA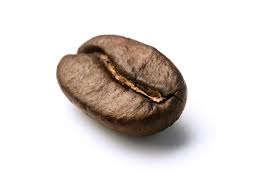 Wanted to drop a quick note to you on our happiness with our new 5500 machine.
As you know, the company had originally purchased a 4000 model three years ago. We were happy with the machine, but really wanted fresh-ground Espresso that the 5500 offer. We originally chose the 4000 because of the chai tea. We also wanted to have the decaf choices.
We realize that hardly anyone drinks the decaff. So, with the 5500, we are able to offer chai tea and fresh ground espresso drinks. It meets all of our needs.
I guess the main thing I want to mention is not how great the machine and the drinks are, but they are great! But rather that we certainly would not have upgraded and continued to do business with your company if your service was not exceptional.
Thank you for all your wonderful coffee and great service. Sincerely,
Tia Tolentino
Darim Vision Corporation
Pleasanton, CA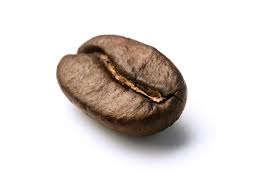 Your machine has been a lovely addition to our salon here in downtown Pleasanton.
I, of course, love the machine. But more importantly my clients and staff love it. The machine has been so easy to maintain.
When I have needed help, you have always been available. Your company has never taken more than 24 hours to show up whenever I have requested or required a physical service call.
I would recommend your machine and services to any salon owner, as having the ability to offer fresh ground espresso beverages, lattes, and great hot chocolate will enhance any salon or spa.
Sincerely,
Berta Todaro
Owner-Garrett and Co.
Pleasanton CA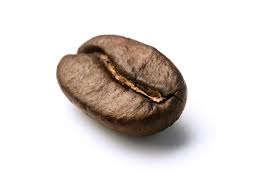 Thank you so much for bringing us your idea for a customer appreciation week to provide OUR customers with free Lattes, hot Chocolates, and Chai Teas from your incredible HLF espresso bar.
At first I could not believe that you would do this for us. From the first day I continually heard people raving about your product.
This has definitely been a customer relations win for us. I would like to be able to do this again at our location, and would urge my fellow managers to take part as well.
Sincerely,
Brent Scardino
General Manager-Best Buy
1717 Harrison ST
San Francisco CA 94103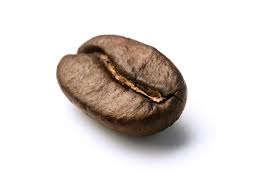 We are coming up on our one year anniversary with the HLF 4500 espresso and gourmet beverage bar. The enthusiasm for the machine has been the same since that first day we brought it in. Our members have enjoyed the various drinks produced by your machine. Now, rather than stop by the donut shop or Starbucks, they actually will come early, or stay after mass, and enjoy the espresso drinks for the adults, and hot chocolate for the kids. This meets our goal of having our members stay at the church longer and spend time with each other to develop that community feeling.
Furthermore, everyone is more than happy to make a $1.00 donation to help offset the cost and raise funds for the church. In short, we are very pleased with our decision last October to purchase the 4500. Thank you for introducing us to it!
Sincerely,
Michael Connaly
Journey Church of Dublin
Pastor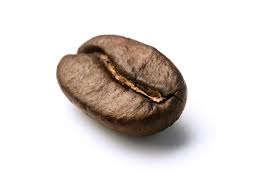 We have had our HLF espresso and gourmet beverage bar at our location inside the Radisson Hotel at Fisherman's Wharf for over one year now. I just wanted to send a note to your company letting you know how pleased we are both with its performance, and the speed and quality of service your company has provided.
Within weeks our coffee sales had increased by 16 drinks a day – at a profit of $2.40 a drink. At that rate our machine was paid for in less than four months.
Sincerely,
Fred Naquitana
Owner
Bagel Express — Danville & San Francisco